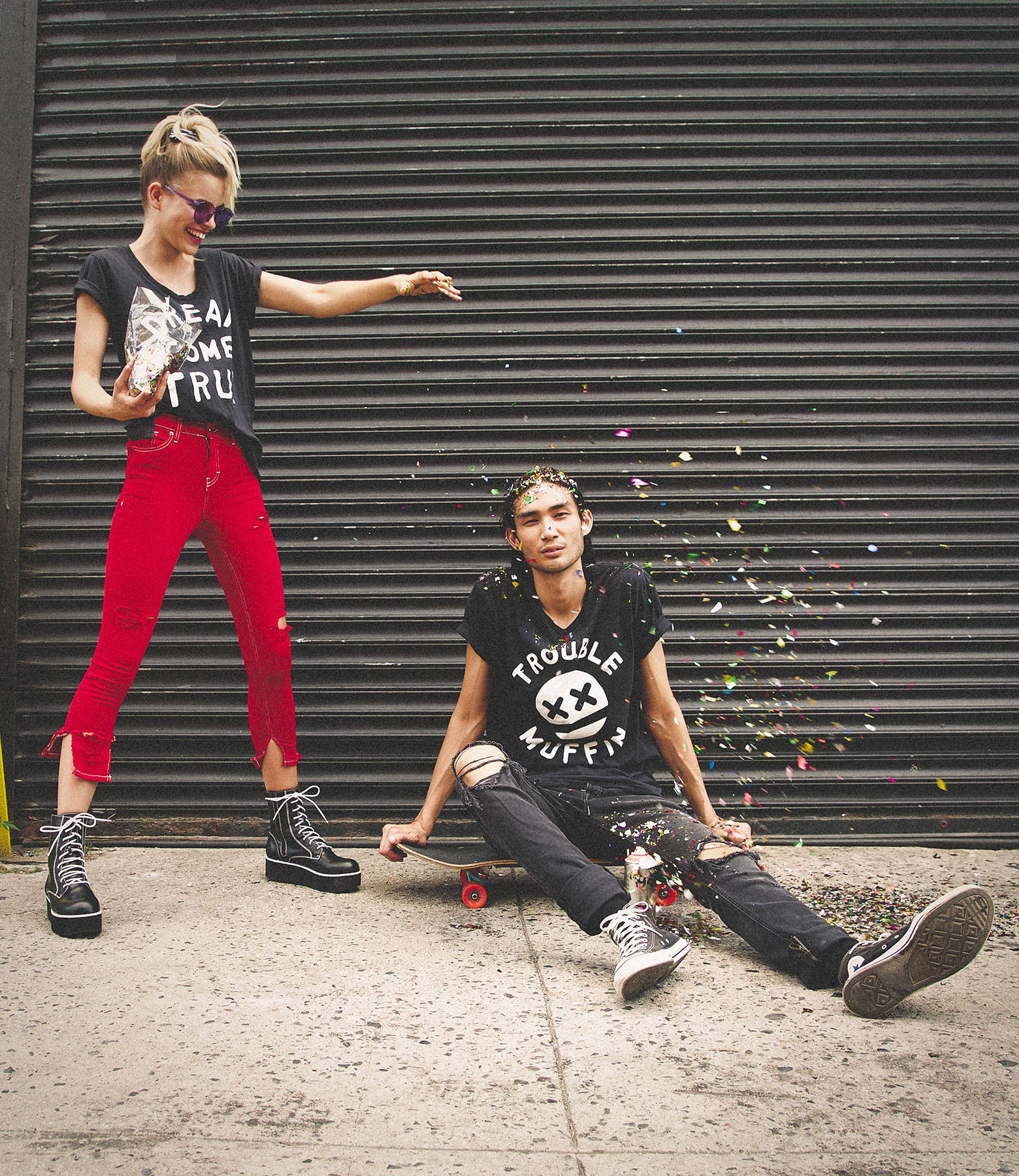 Trouble Muffin is coming to get your girl. Based in NYC, causing trouble worldwide. Learn more about our founders on insta:
@stolensunday, @johnkeddie, @knuckles_says_meow
OUR SHIRTS
These shirts are so soft they'll make you cry, and we're committed to doing things the right way. We only use organic supima cotton fabric milled in Los Angeles, and our shirts are dyed, sewn and printed by partners in the Bay Area. Real nice clothes made by real nice people.
GIVING BACK
We give a shit. 5% of our profits go back to our community - right now we're working with the Lower East Side Girls Club here in NYC. Learn more about their work here.