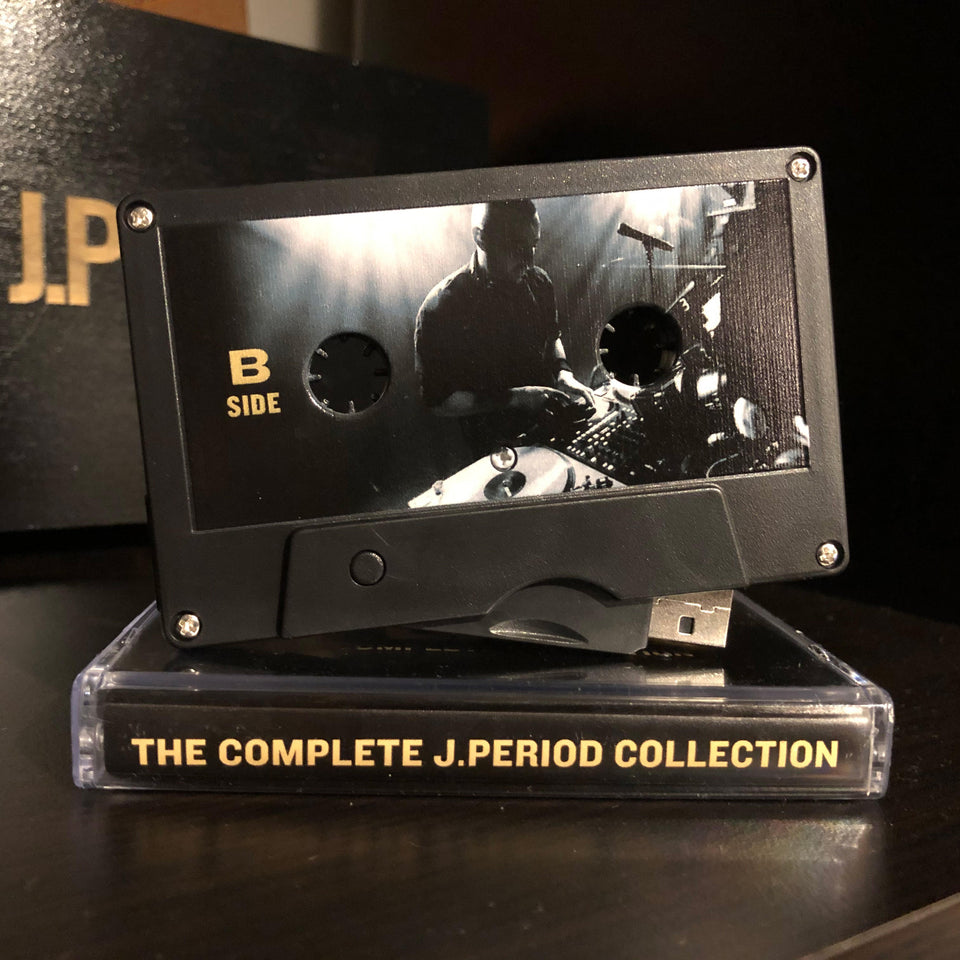 Signed J Period USB Mixtape
USBDRIVE-JPERIOD
$60.00
2nd Edition! Exclusive 16GB USB Mixtape comes fully loaded with the complete J.PERIOD discography: every award-winning remix project, every mixtape, every 12" single, unreleased demos and rarities, live DJ sets, plus the complete collection of The Live Mixtape: Quarantine Series sets (featured on IG Live and YouTube throughout 2020).
Collection includes gold-embossed J.PERIOD Art Book, plus rare J.PERIOD promotional CD (while supplies last).
SECOND EDITION SHIPS WEEK OF DECEMBER 28. LIMITED RELEASE: 100 PIECES.
Includes unlimited streaming of
J.PERIOD Presents The Live Mixtape: Marauders Edition [Recorded Live]
via the free Bandcamp app, plus high-quality download in MP3, FLAC and more.